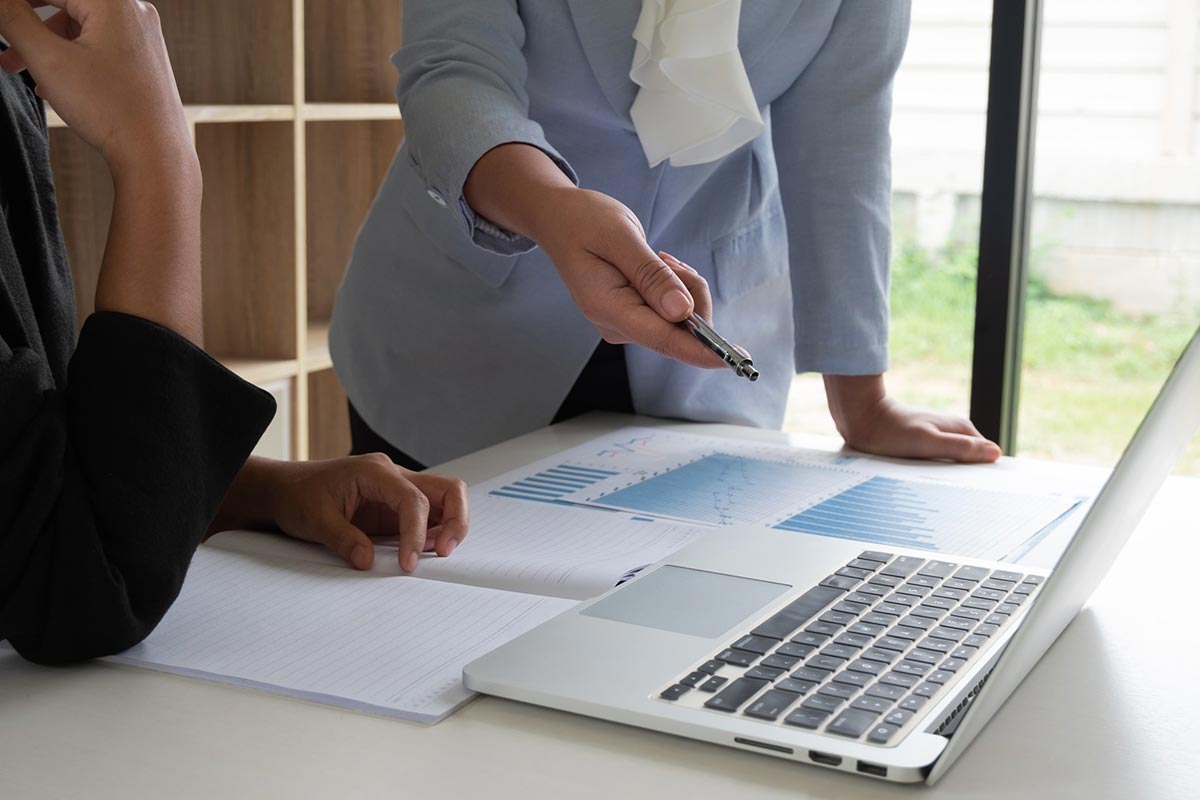 Orla O'Gorman, Head of Listing at Euronext Ireland, opened the webinar with an emphasis on the value of annual reports. She remarked that these reports are an increasing part of issuers' communications toolkits because issuers can control them and distribute them directly to stakeholders without interference.
The discussion continued with the rest of the panel which featured:

Together, these experts examined how the changing landscape would affect reporting in the future and shared tips on how to create an engaging and effective annual report.
What should an annual report look like?
Aine Crotty shared lessons learnt from judging corporate reporting in the Published Accounts Awards.
She warned issuers that longer reports did not necessarily make for better reports. In 2019, the reports were, on average, 12% longer than in 2018, but the shorter ones scored highest with judges. Companies should strive to produce a concise and clear report without technical jargon.
It's also important to maintain consistency in reporting, following a single storyline from the first page to the very last.
Realistic appraisals are preferable to selected positives that ignore the challenges of the business. This ensures that there are no unwanted surprises when stakeholders reach the financial details.
Reports should clearly identify risks and board concerns as well as the procedures to mitigate them. This part of the report should be company-specific, with details on why this particular business is affected.
What investors want from an annual report
Eimear Moloney discussed the importance of providing context for the financial results to connect both halves of the report. In her view, this is an opportunity to show that your shares are the best place for the investor's capital.
She also recommends illustrating and highlighting any details that you feel are important to investors who may not be accountants and who could otherwise miss key details. According to Moloney, it is crucial to move beyond financials and communicate how you are dealing with topics close to the hearts of investors, such as company culture, D&I, ESG and CSR.
Before distributing the report, issuers should read through it as if they were an investor to make sure it communicates all the key points that they want to express, both about past and projected future performance.
Diversity in the annual report
Sandra Healy's advice on how to weave diversity and inclusion into annual reports focused on the following points:
Report beyond gender. Diversity and inclusion is a deeper story and businesses should look into intersectional data on where gender, race and age meet.
Measure your progress. This involves setting commitments to D&I at the start of the year and tracking progress annually.
Link D&I to CSR and Sustainable Development Goals. By connecting these elements, you can create better opportunities for employees and tell their stories in the report.
Show the action plan. You also need to show how you will build on these positive stories going forward.


ESG in the annual report
Ghislain Boyer explained that non-financial reporting is of huge interest to shareholders who are looking for ethical and responsible investment opportunities. In fact, it will soon be seen as more important than financial results. That's why issuers should select the most relevant criteria, goals and KPIs to feature in their non-financial reporting.
Based on his experience as Head of ESG Advisory, Boyer recommended to issuers to tailor their approach. This helps translate their CSR strategy into ESG language and better engage with investors.
According to Aine Crotty, sustainability reports should appear throughout the annual report, rather than as a separate document.
Digital reporting
The panel agreed that digital reporting is the way forward, with online reports being much more environmentally friendly than creating huge numbers of paper copies. Eimear Moloney also mentioned the opportunity to use digital tools to create an interactive product that stands out from the crowd.
Webinar
Your Annual Report: Stakeholder Perspectives